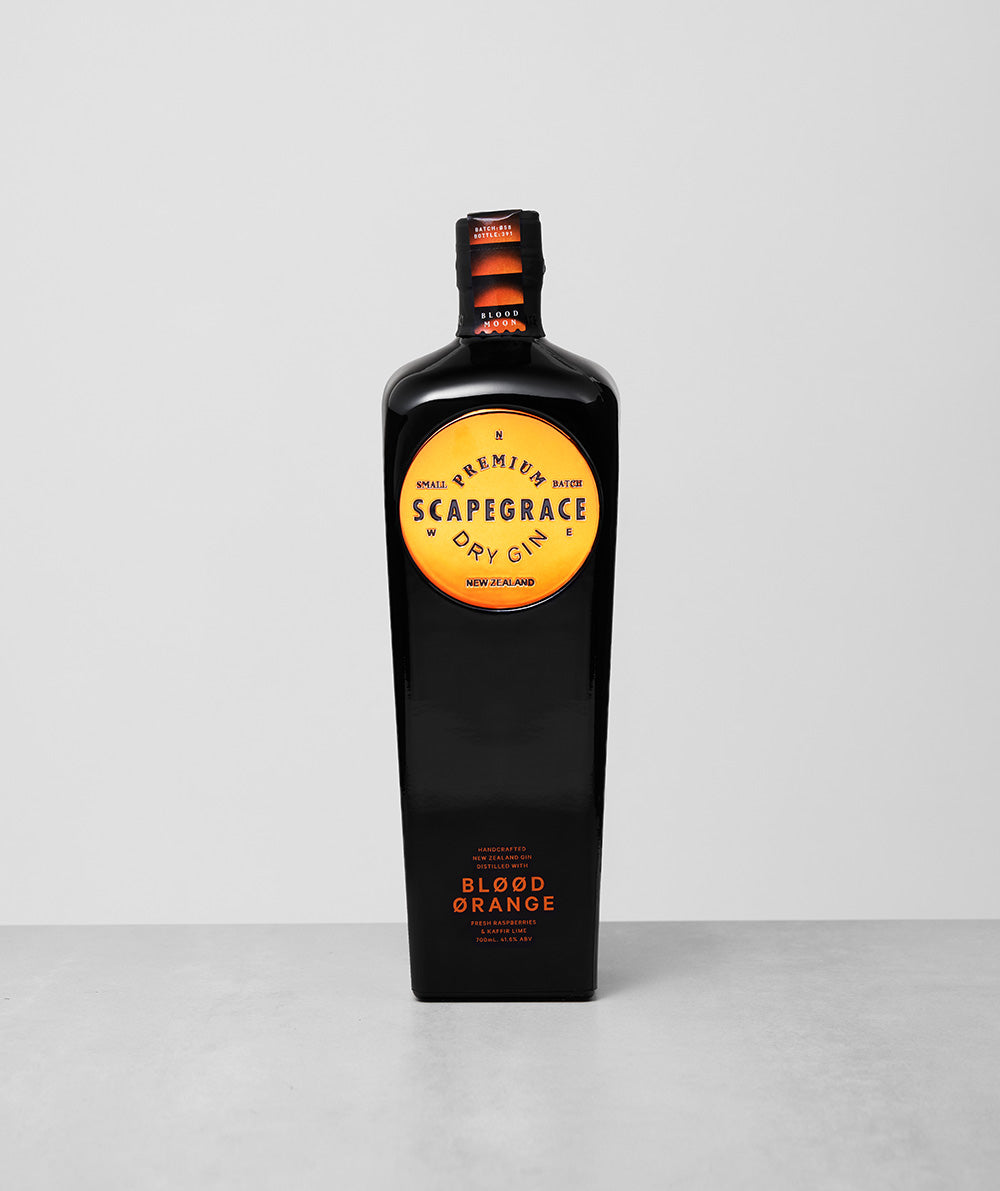 Free Delivery on orders over $80.00
Scapegrace Blood Moon is distilled with New Zealand blood oranges, fresh raspberries and kaffir lime.
This unique flavoured gin provides an aroma which is bright and tropical, leaving a dry, crisp and slightly sweet finish.
Delivery is free for orders over $80.00. For orders under $80.00 a delivery fee of $8.50 applies to orders anywhere in New Zealand.
The taste of
Blood Moon
The Blood Moon profile is truly unique and combines a mixture of both dried and fresh botanicals, creating a delicious and refreshing Blood Orange gin.

Aroma - Bright & tropical with orange pith, citrus leaf and berries.

Palate - Textural and juicy with blood orange flesh upfront rolling into resinous juniper and fresh mint.

Finish - Dry, crisp & peppery with lingering citrus oils and tropical notes.
Cocktails
Signature Serve
Recipe
50ml Scapegrace Blood Moon
150ml Tonic Water
Garnished with a wedge of Pineapple

Method
Add ice cubes into a glass, add Scapegrace Blood Moon, top with tonic water and garnish with pineapple wedge. Enjoy.