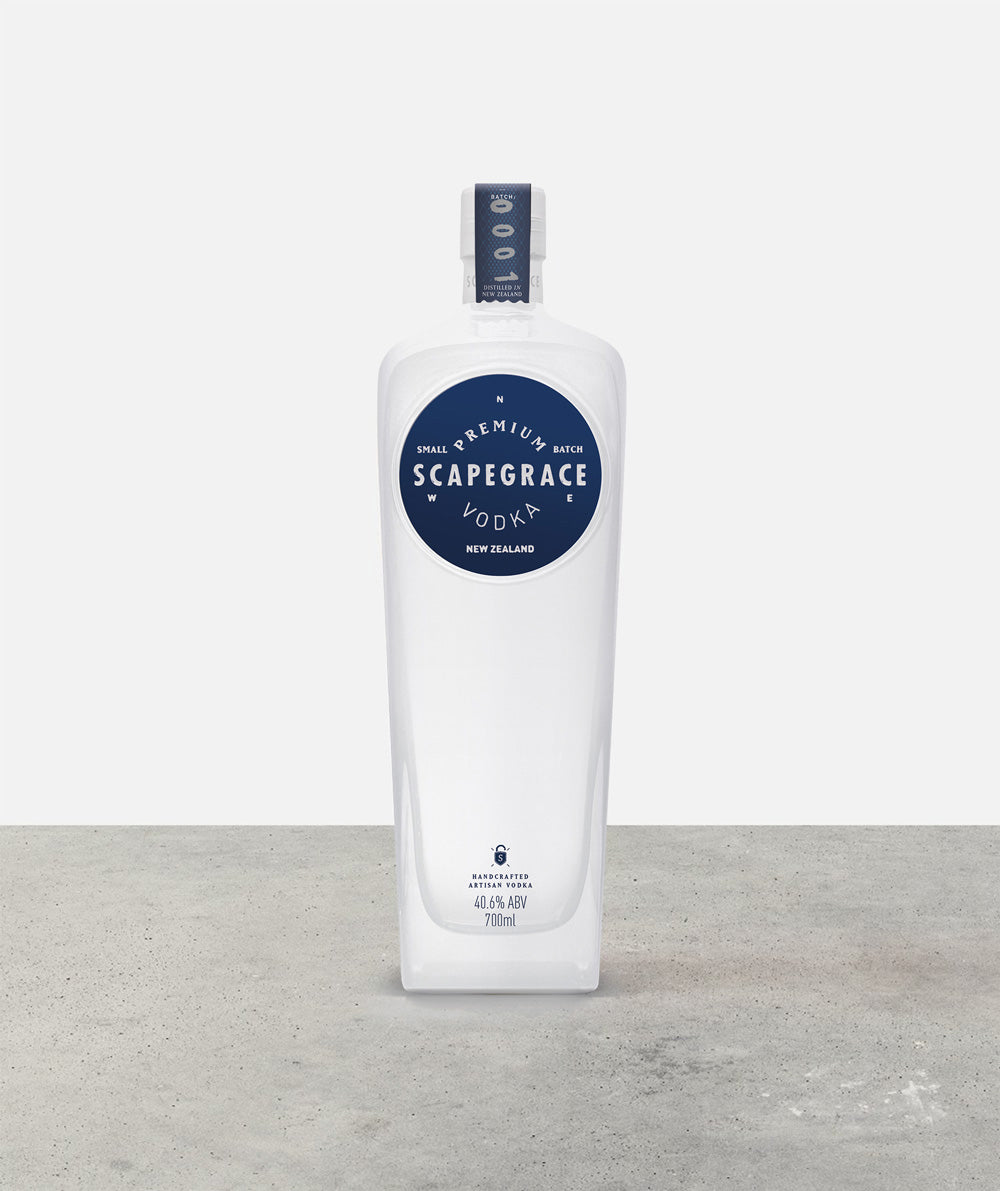 Free Delivery on orders over $80.00
Velvety texture, super clean and balanced, with a slightly creamy and sweet finish. A remarkable canvas for crafting cocktails. 
Delivery is free for orders over $80.00. For orders under $80.00 a delivery fee of $8.50 applies to orders anywhere in New Zealand.
Scapegrace Vodka
The thing about vodka
It's a simple distillation, containing just two ingredients. Most are obsessed with purity, the absense of imperfection. But it's the collection of those imperfections that give things character.
Scapegrace Vodka
High in viscosity
We distil Scapegrace Vodka only once. The flavour carries the idiosyncrasies of the antique still, it doesn't photoshop out the characteristics of water and wheat through endless distillation. These ingredients are left alone, to speak for themselves.