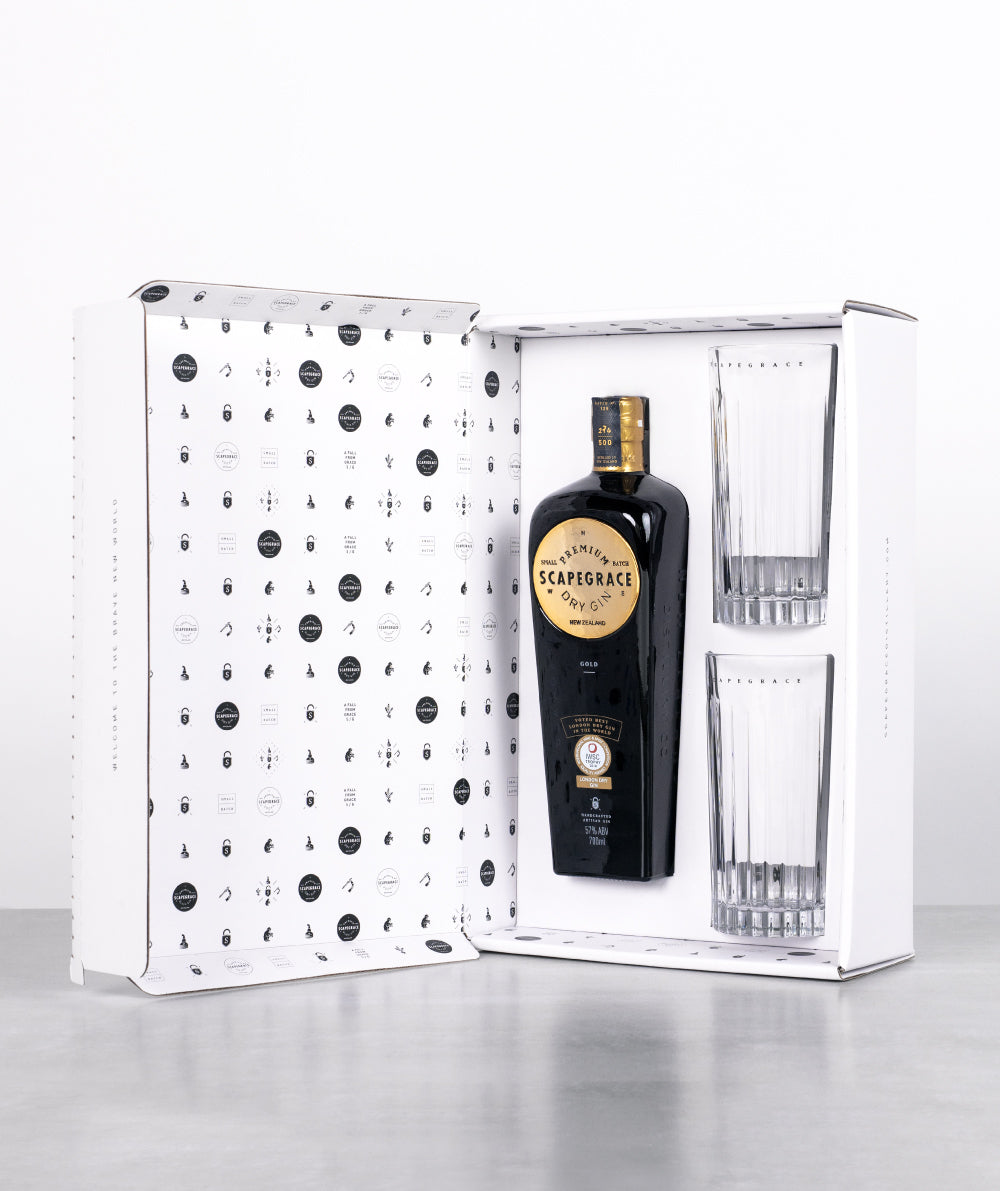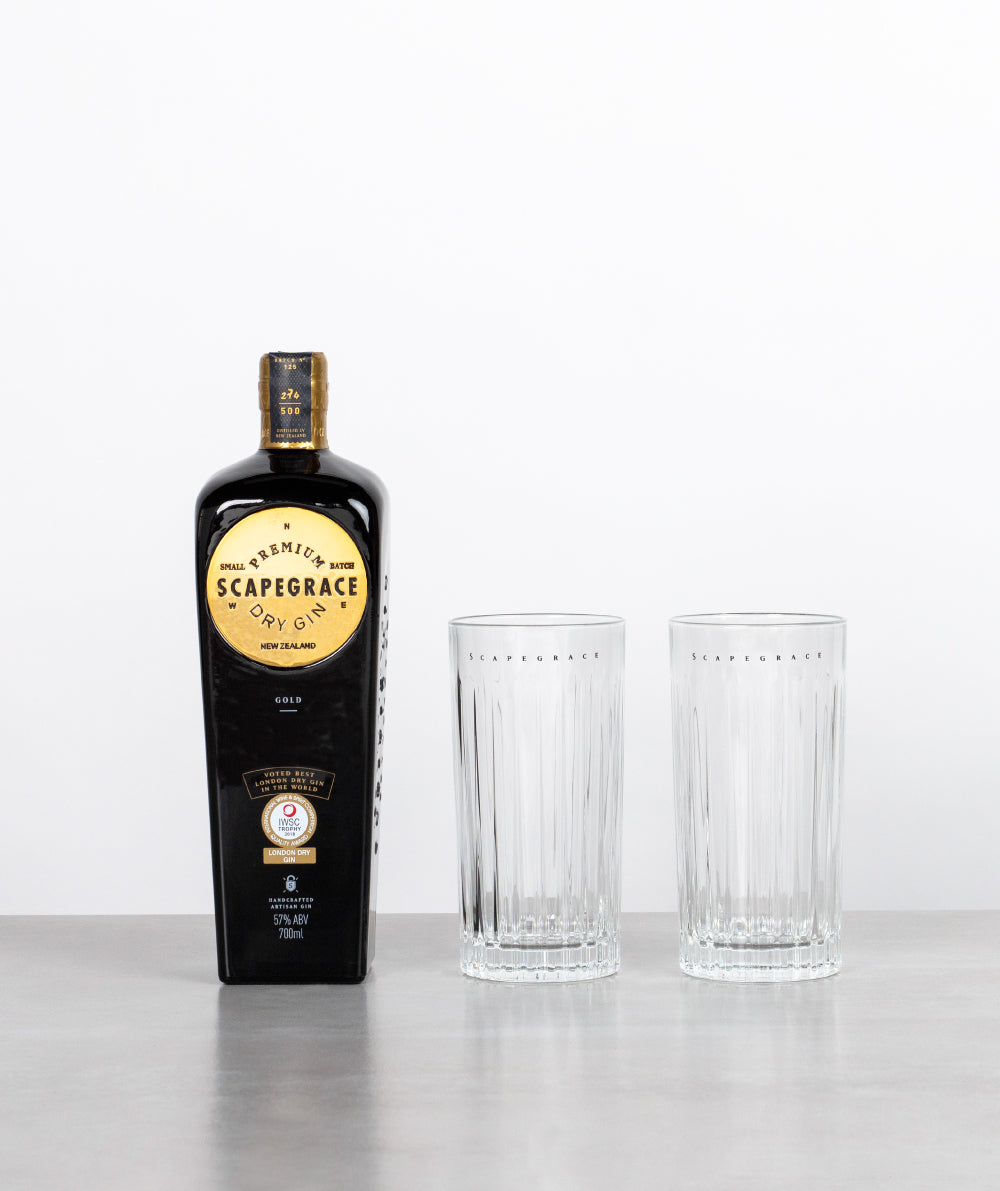 The Crystal Glassware Set (Tumbler)
Free Delivery on orders over $80.00
Introducing the Crystal Glass Box Set. A bottle of Scapegrace and two Scapegrace crystal glasses. Classy. Glassy. And crisp AF. Kit includes:
1 x Scapegrace Classic, Black, Gold, Blood Moon or Vodka
2 x Italian crystal cut glasses
Delivery is free for orders over $80.00. For orders under $80.00 a delivery fee of $8.50 applies to orders anywhere in New Zealand.
The Crystal Glassware Set (Tumbler)