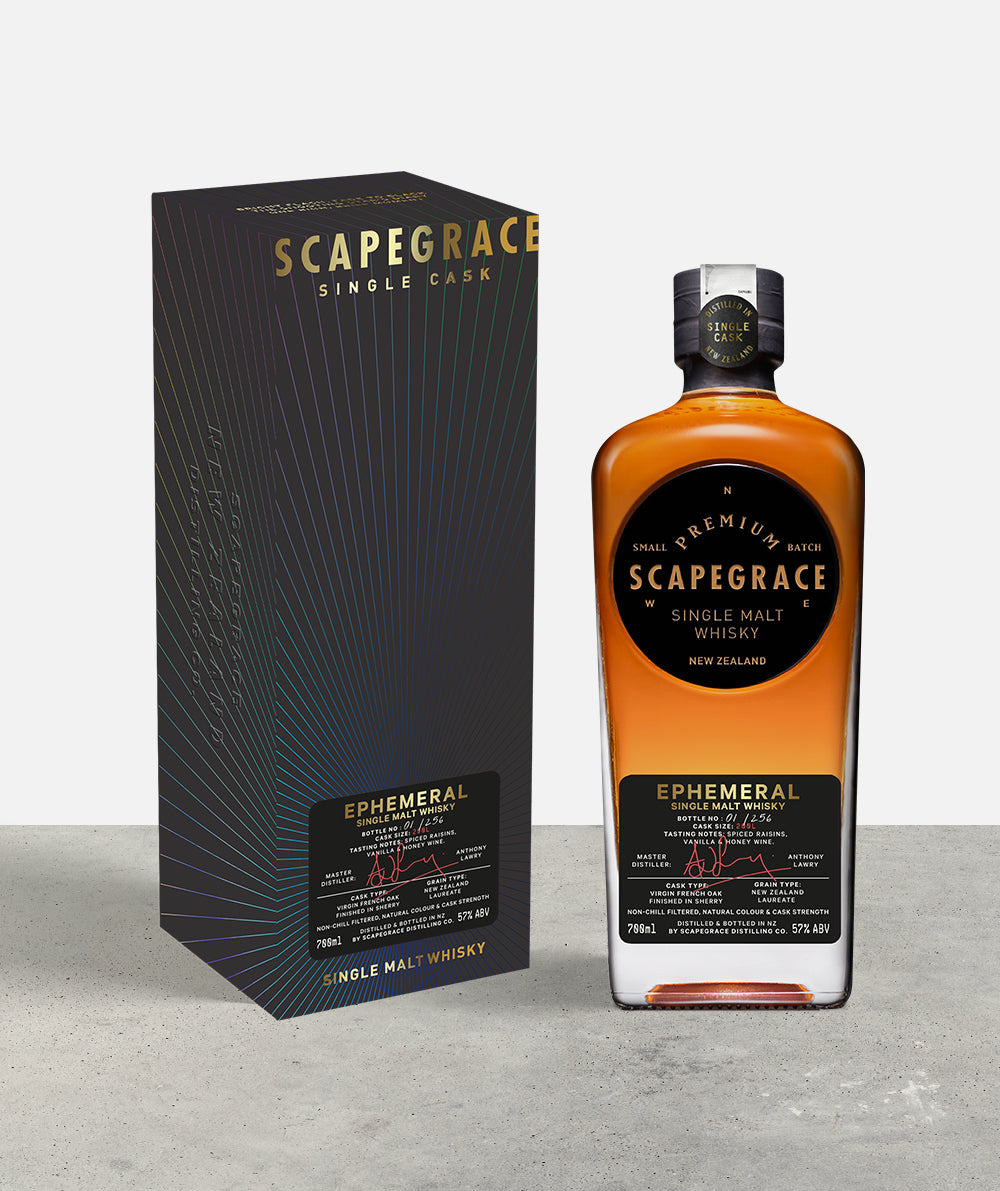 Scapegrace Single Cask – Ephemeral (American Oak 5 year)
Free Delivery on orders over $80.00
This exclusive expression represents a passing moment in time that is both evanescent and impossible to recreate.
As part of our experimental single cask range, our very first single cask offers an exciting glimpse into the future.
Patiently aged in American Oak for 5 years.
Don't miss out on this extremely rare occasion.
Cask Type: American Oak
Grain Type: New Zealand Laureate
Hand numbered: 204 bottles 
Tasting notes: Spiced raisins, vanilla & honey wine
Alc/Vol: 57%
Delivery is free for orders over $80.00. For orders under $80.00 a delivery fee of $8.50 applies to orders anywhere in New Zealand.
Scapegrace Single Cask – Ephemeral (American Oak 5 year)