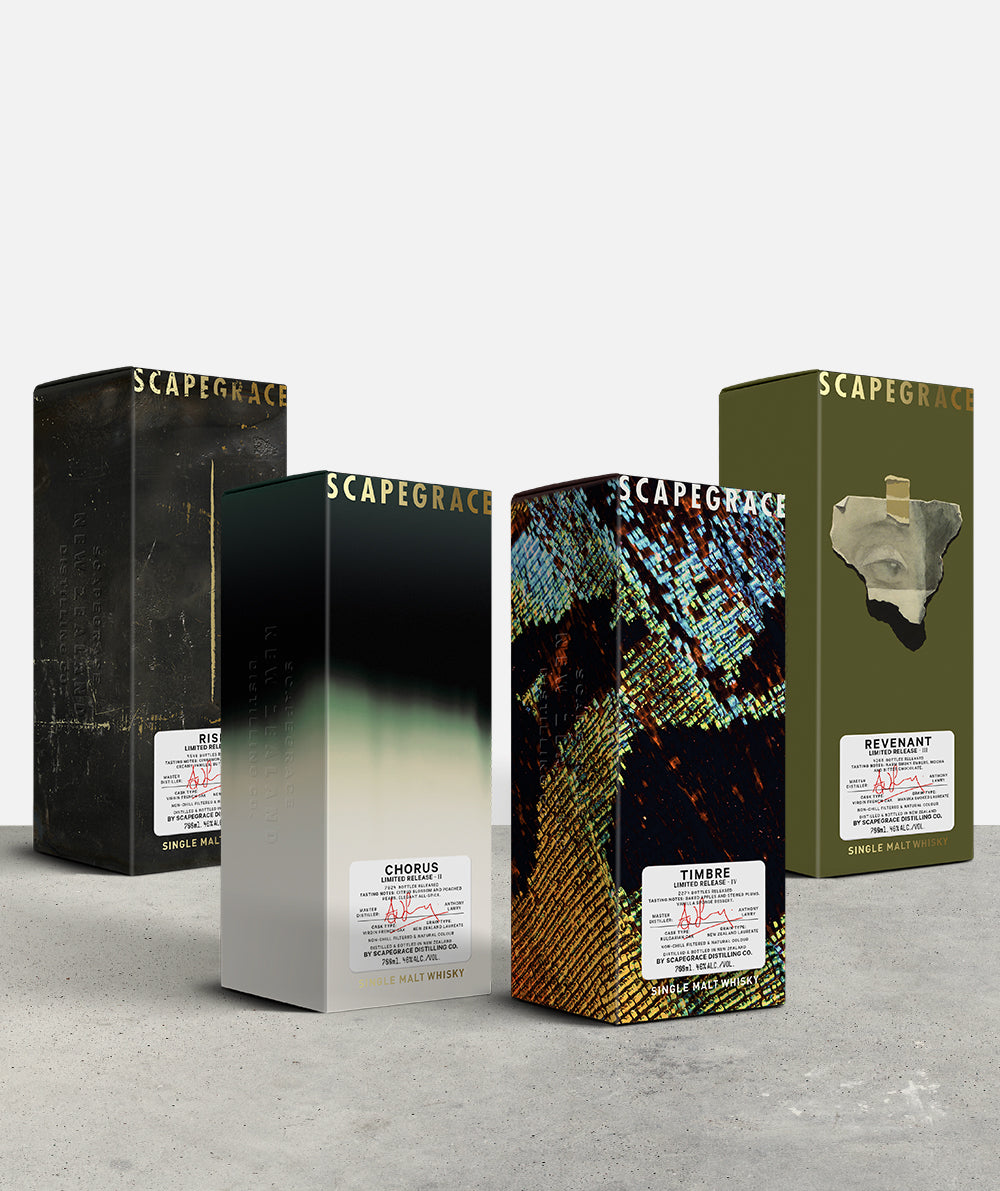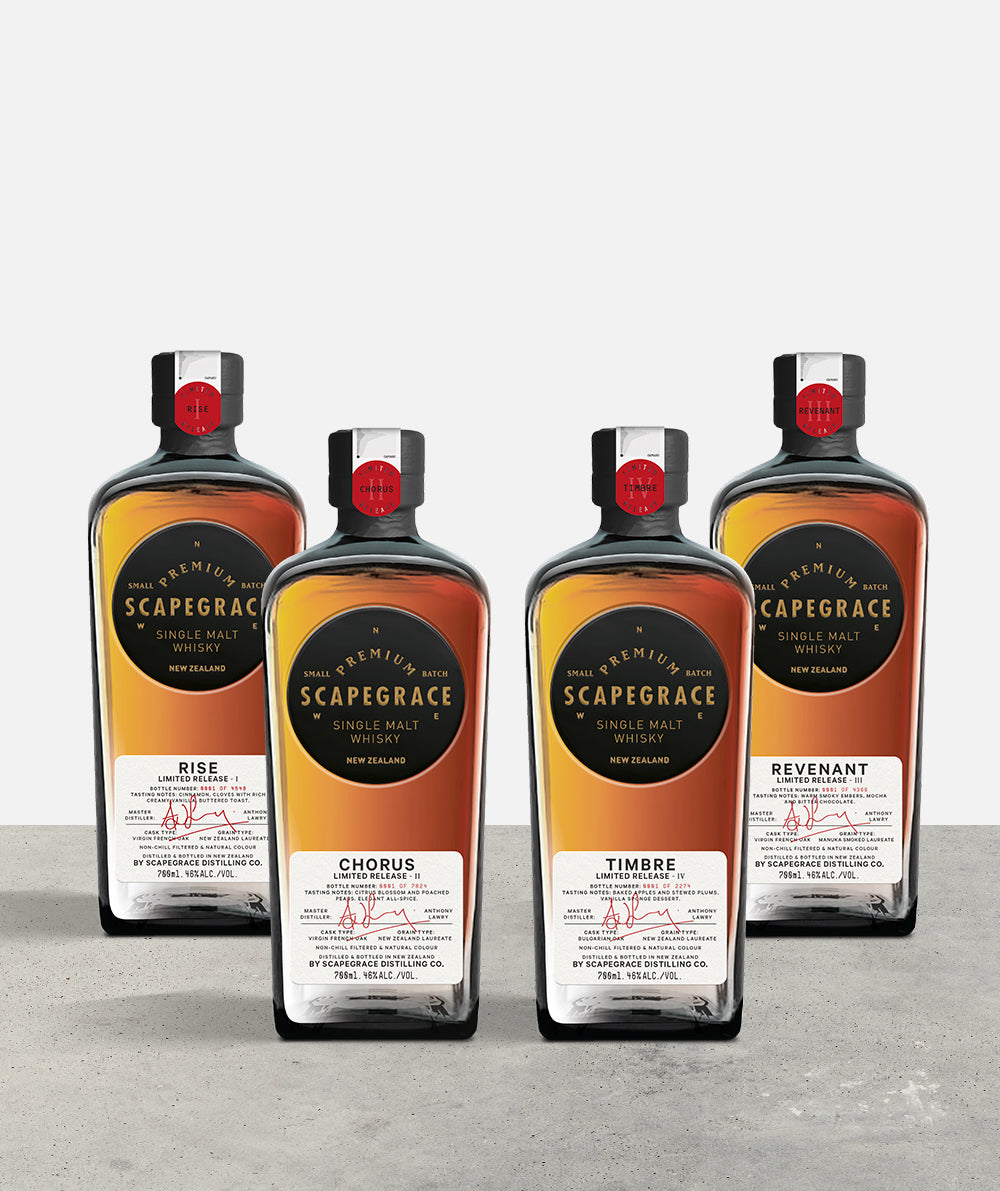 Scapegrace Single Malt – Ltd Release Box Set
Free Delivery on orders over $80.00
Never to be repeated, nor extended, this limited release box set will go down as the first ever bottles of single malt released by the Scapegrace Distilling Co.
This box set includes the very first four limited release bottles I – II – III – IV.
Overtime as Scapegrace moves to its core expression the brand will be adding in chronological order new bottles to the box set.
Delivery is free for orders over $80.00. For orders under $80.00 a delivery fee of $8.50 applies to orders anywhere in New Zealand.
You may also like...
Scapegrace Single Malt – Ltd Release Box Set