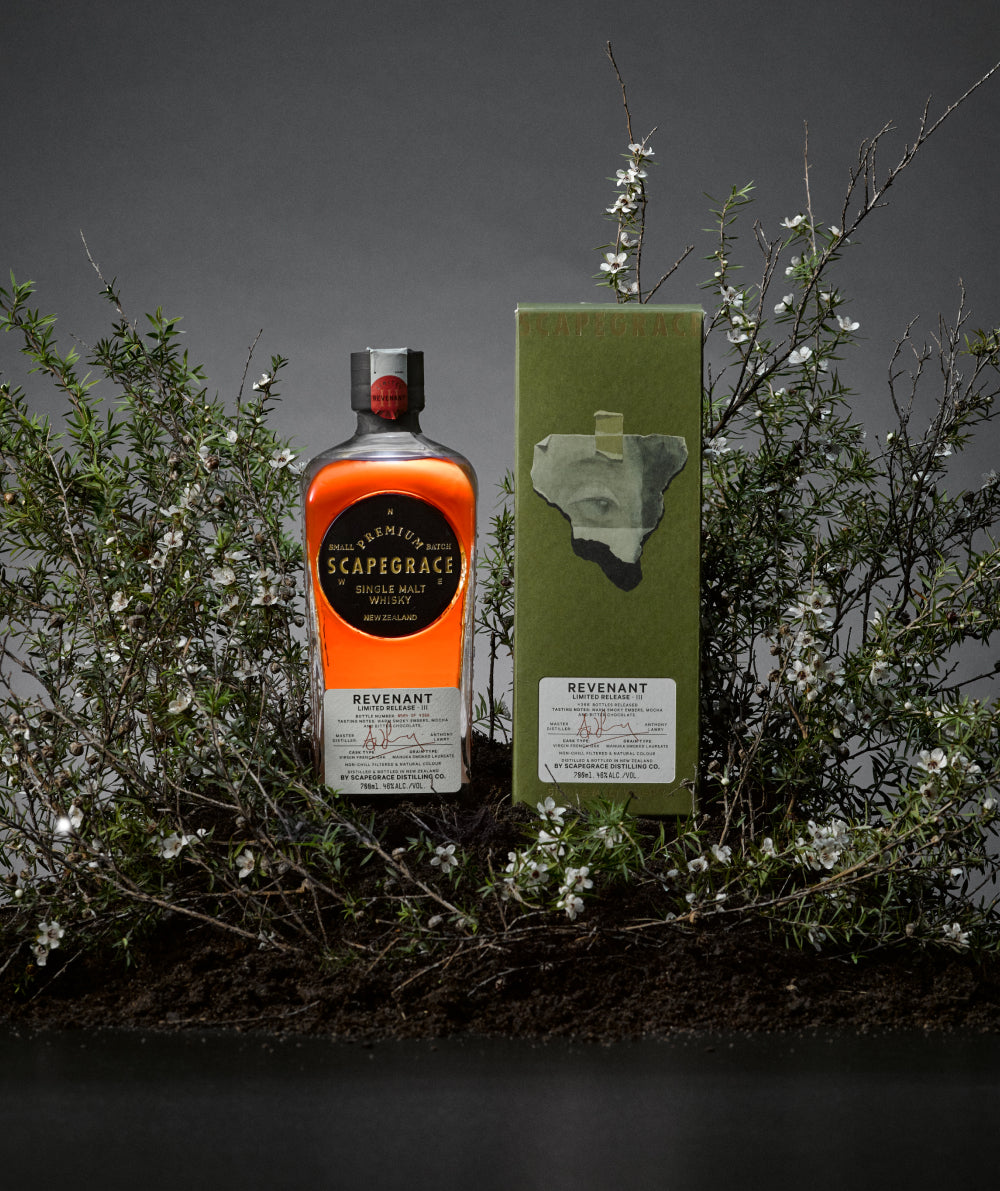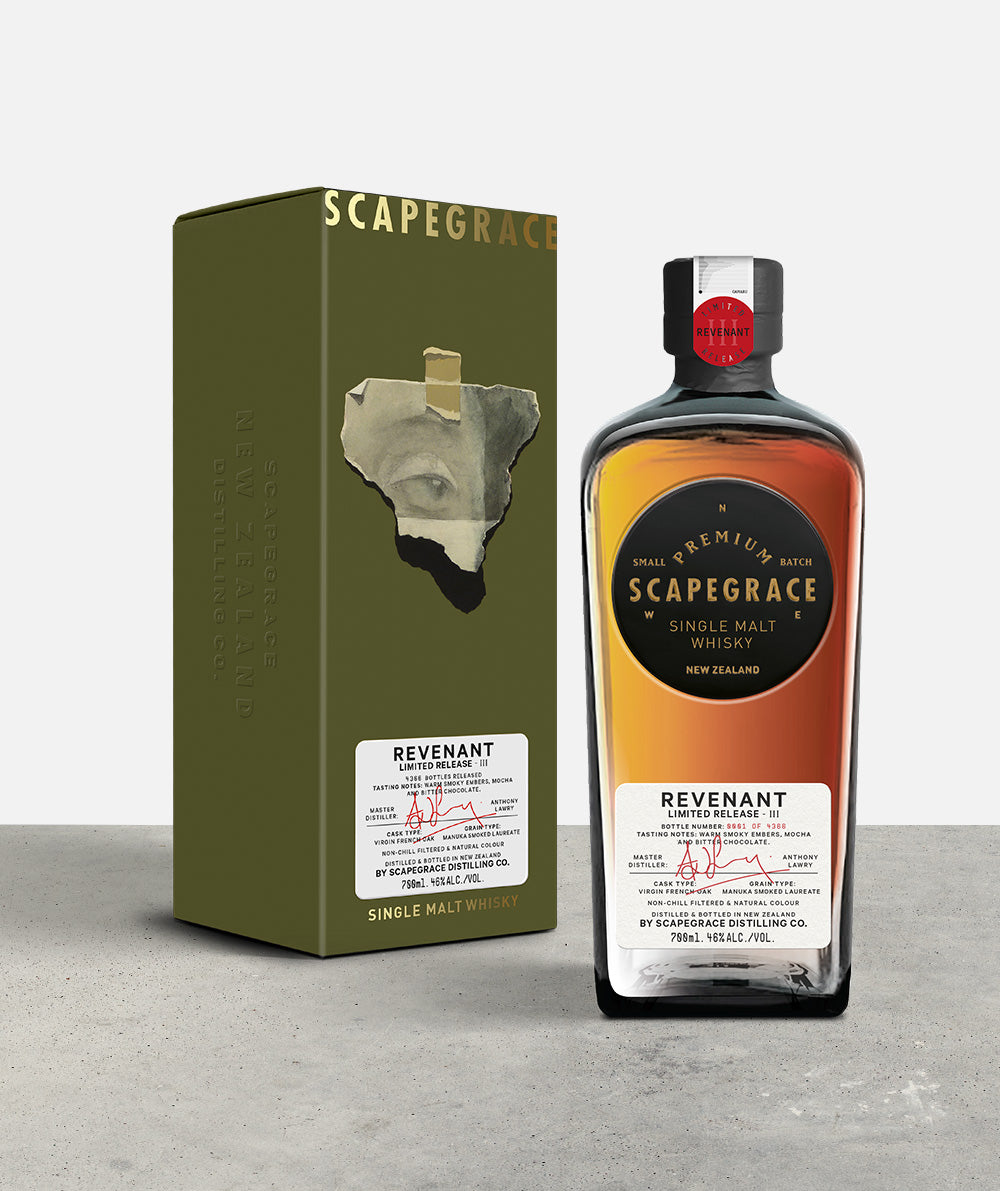 Scapegrace Single Malt – REVENANT III
Free Delivery on orders over $80.00
Manuka Smoked Single Malt whisky. A traditionally distilled whisky whose character is defined by something outside of itself.
Cask Type: Virgin French Oak
Aged: 3 years
Grain Type: Manuka Smoked Laureate
Tasting notes: Warm smoky embers, mocha and bitter chocolate.
Delivery is free for orders over $80.00. For orders under $80.00 a delivery fee of $8.50 applies to orders anywhere in New Zealand.
You may also like...
Scapegrace Single Malt – REVENANT III
Revenant III
After all this time
Every one of us is a collage. Not just of the people we used to be, but also the people that we've formed relationships with along the way. I consider that I've been luckier than most, and have only ever gone out with brilliant people. I could have ended up married to any one of them and been happy.
Revenant III
I still feel your careless warmth
Obviously they didn't feel the same way, which is why I ended up with none of them, but those individual chapters in my life where they were involved in the storyline is what makes my story so great. Their signature is still visible in the way that I am and the things that I do today. I am their creation as much as I am my own.