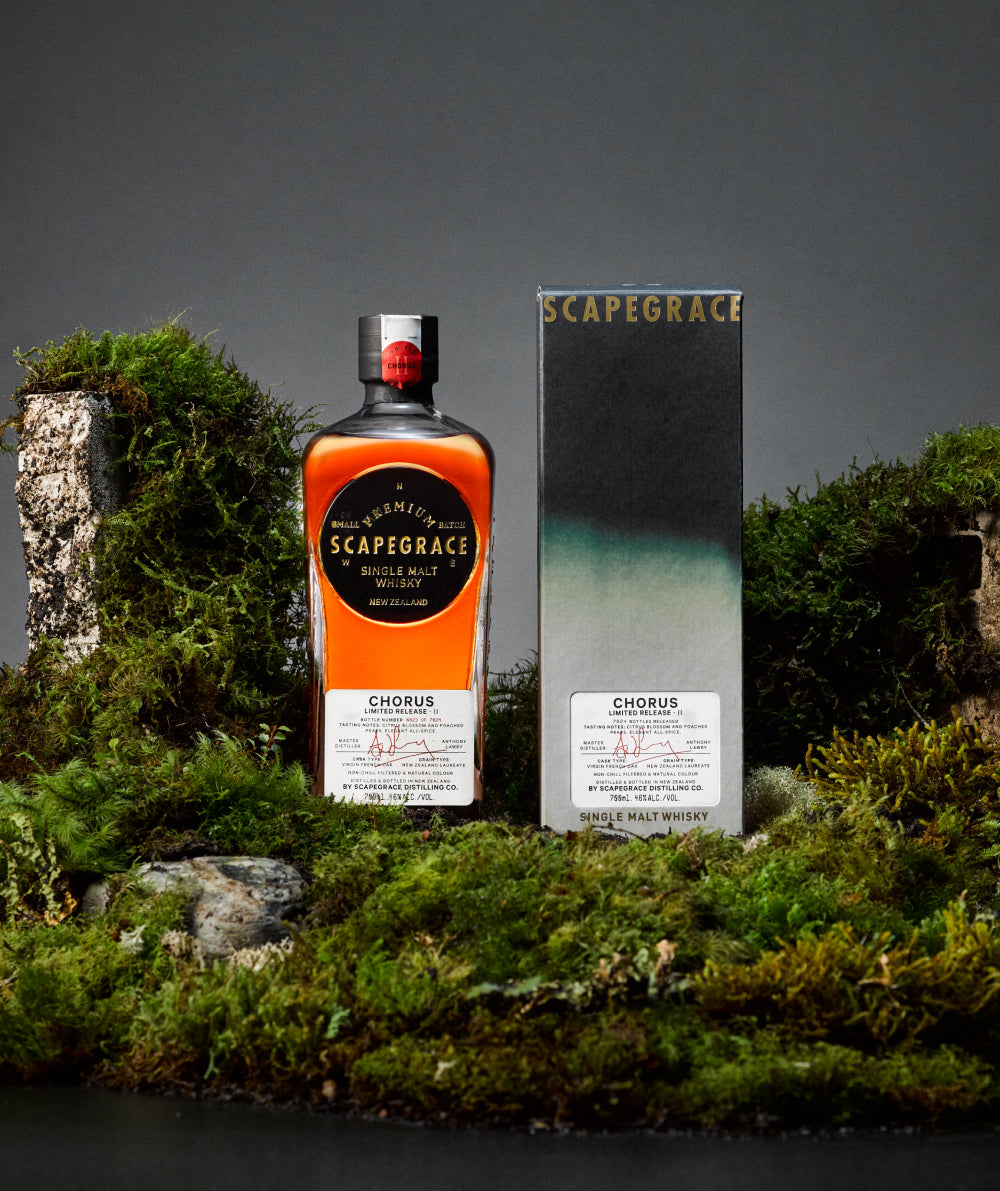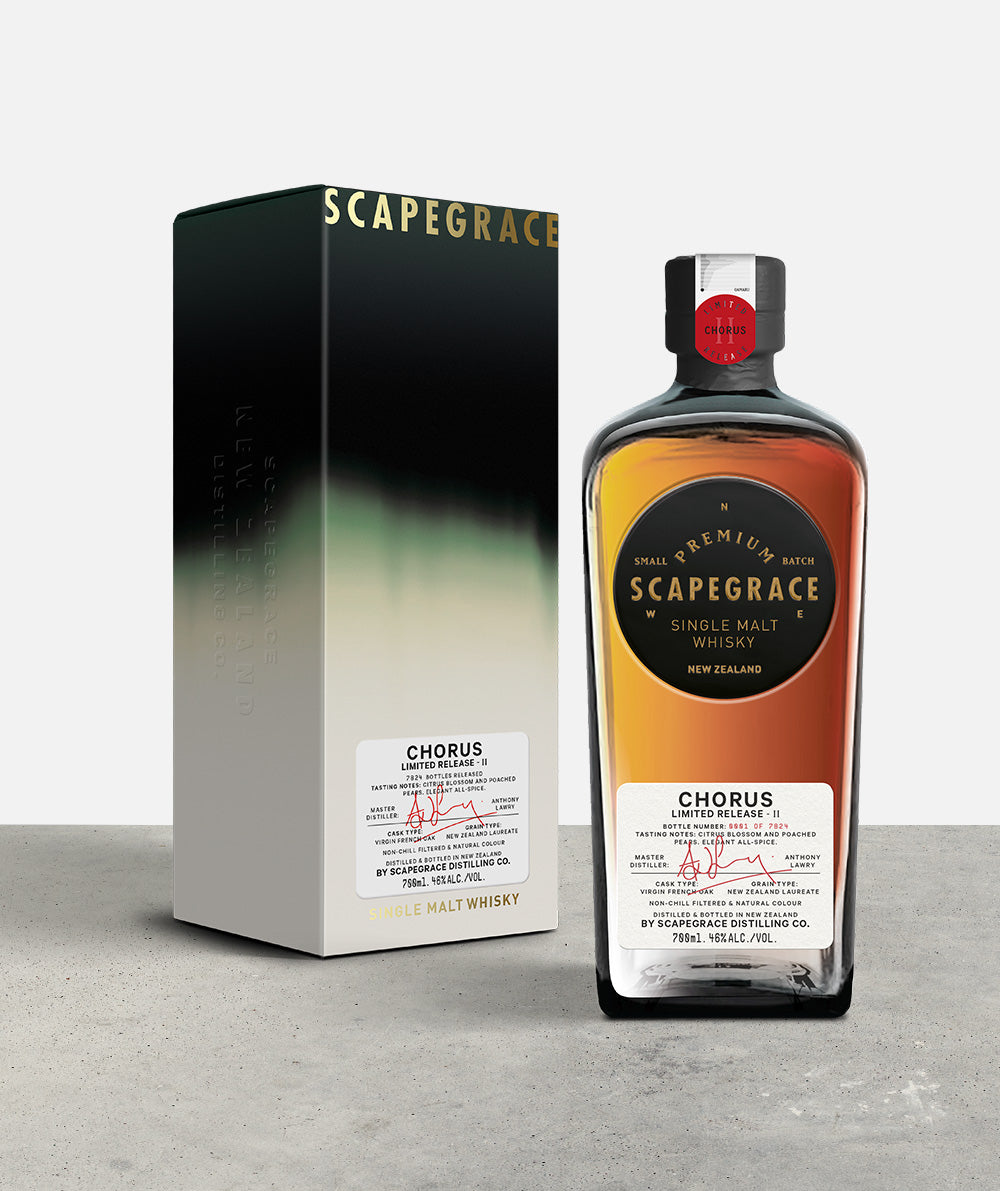 Scapegrace Single Malt – CHORUS II
Free Delivery on orders over $80.00
Scapegrace Single Malt. Distilled and aged in a place we have a connection that can't be explained, only felt.
Cask Type: Virgin French Oak
Aged: 3 years
Grain Type: New Zealand Laureate
Tasting notes: Citrus blossom and poached pears. Elegant all-spice.
Delivery is free for orders over $80.00. For orders under $80.00 a delivery fee of $8.50 applies to orders anywhere in New Zealand.
You may also like...
Scapegrace Single Malt – CHORUS II
Chorus II
I'm Still In This Place
Having a connection to a specific place, and the community surrounding it, is something that doesn't need to be explained to another who feels the same way, but impossible to explain to someone who doesn't. It's a feeling that can't be expressed through words, but entirely obvious through actions.
Chorus II
I Know I Am Home
When you're somewhere you belong, you behave differently, you're somehow closer to the you that you are supposed to be. My wife says I'm the best of me there, without the worst, which is probably true.