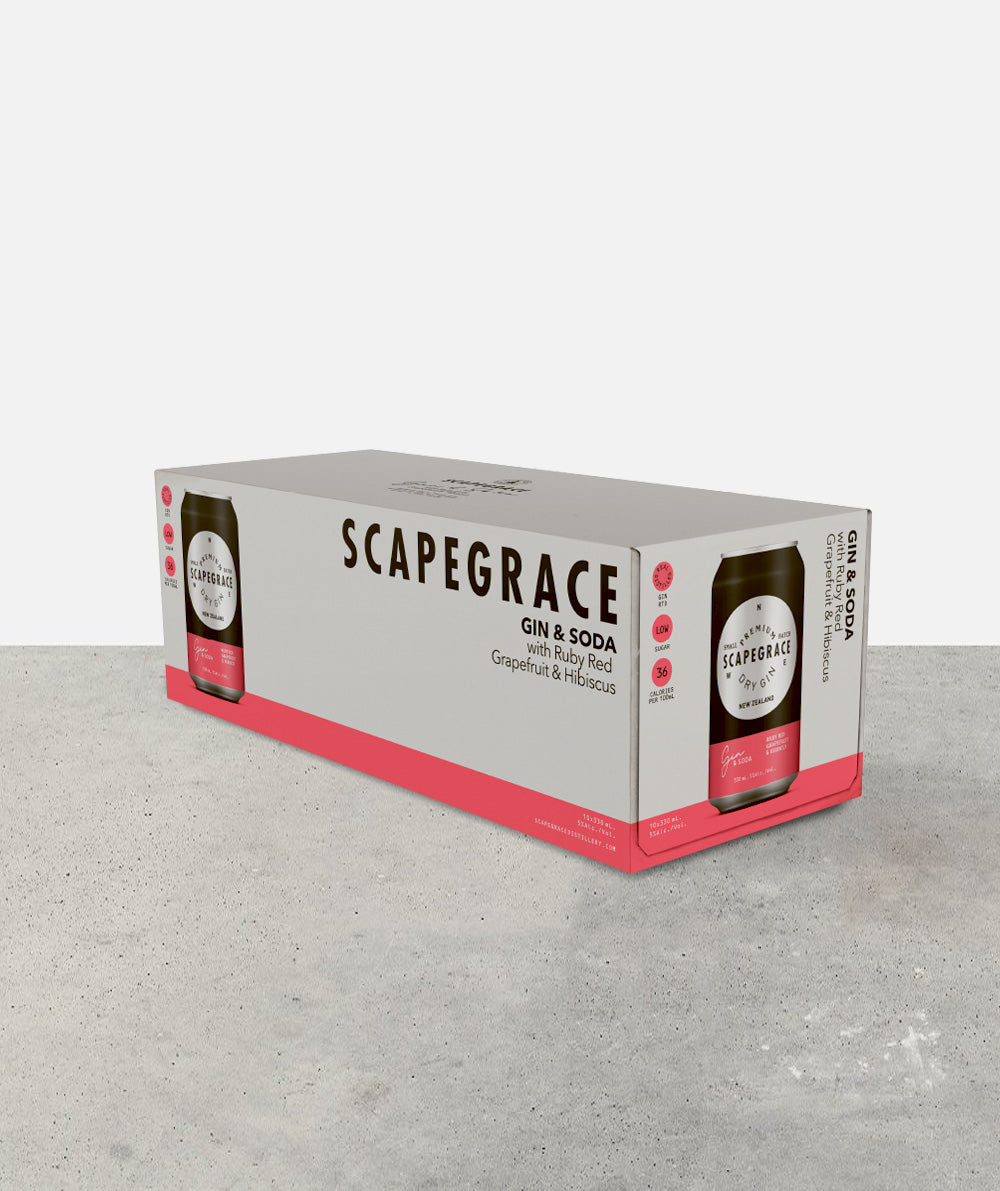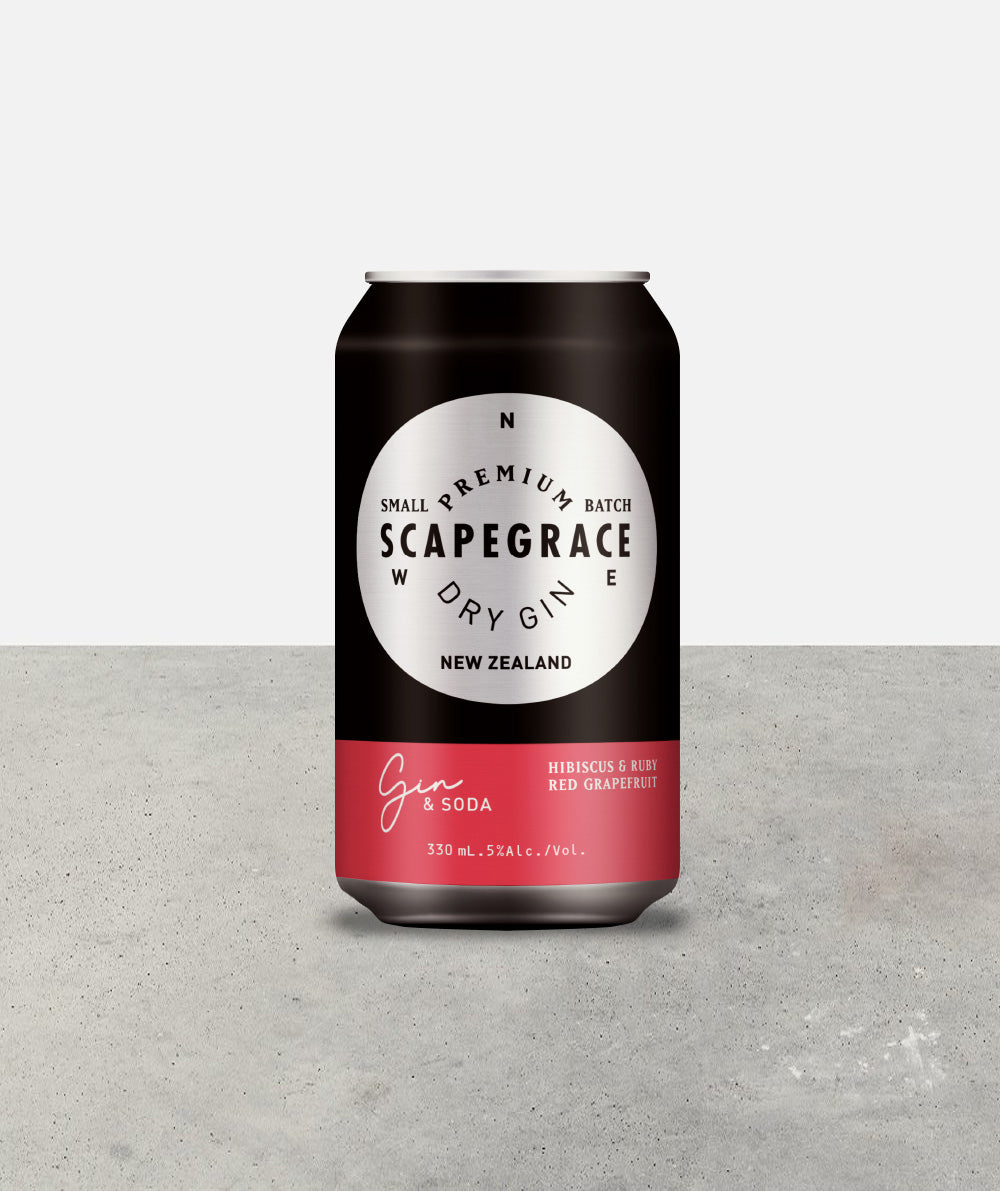 Scapegrace Gin, Soda with Ruby Red Grapefruit & Hibiscus
Free Delivery on orders over $80.00
Scapegrace Gin, Soda garnished with Ruby Red Grapefruit & Hibiscus. Crisp. Refreshing. 10 pack 330ml Can. 5% ABV. Real. Handcrafted. Gin.
Delivery is free for orders over $80.00. For orders under $80.00 a delivery fee of $8.50 applies to orders anywhere in New Zealand.
You may also like...
Scapegrace Gin, Soda with Ruby Red Grapefruit & Hibiscus
Scapegrace Gin
Beauty in the Unexpected
We all expect quality, beauty and so on to appear in certain places and in certain forms. But don't we appreciate it more out-of-context? When it takes us by surprise. That was the rationale behind putting the world's best gin in a can. So you can appreciate quality craft spirits anew, in a category where you're told you have to compromise.
Scapegrace Gin
Ruby Red Grapefruit
Our RTD combines the same gin you'd find in our bottles with soda, ruby red grapefruit and hibiscus. The result? A perfectly balanced drop, with a sweet, yet tangy profile and a slightly tart finish.