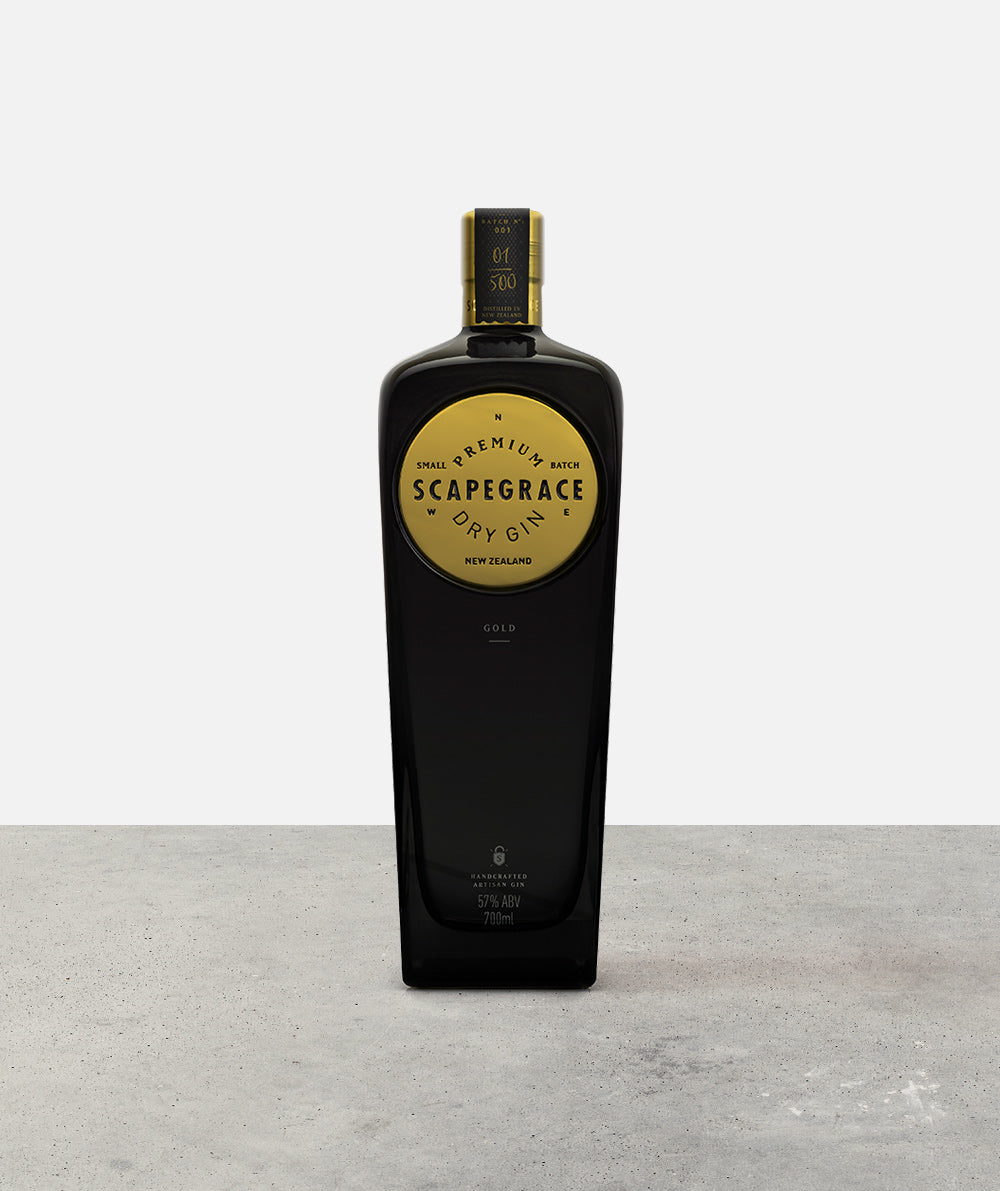 Free Delivery on orders over $80.00
Voted the Best London Dry Gin at the 2018 International Wine & Spirits competition, this gin is outstanding. A juicy Navy Strength gin with 3 layers of citrus, orange, lemon and tangerine. The perfect friction between complexity and balance.
Delivery is free for orders over $80.00. For orders under $80.00 a delivery fee of $8.50 applies to orders anywhere in New Zealand.
You may also like...
Scapegrace Gold
Voted the Best London Dry Gin
Distilled using glacial waters from the Southern Alps, New Zealand, some of the purest water sourced in the world, this gin has a unique profile with 3 layers of citrus botanicals, lemon, orange and tangerine peel. Scapegrace Gold is a modern navy strength gin with a super smooth finish. The perfect choice for enthusiasts. 57% ABV. Awarded Double Gold at the San Francisco Wine & Spirits Competition.
Scapegrace Gold
The Bottle
The Scapegrace bottle is deliberate. It's a modern take on the original Genever bottles from 200 years ago. If gin-makers from then were making gin today we know they would make it like we do, because we make it like they did. Our bottle is a respectful acknowledgement to everything they taught us.