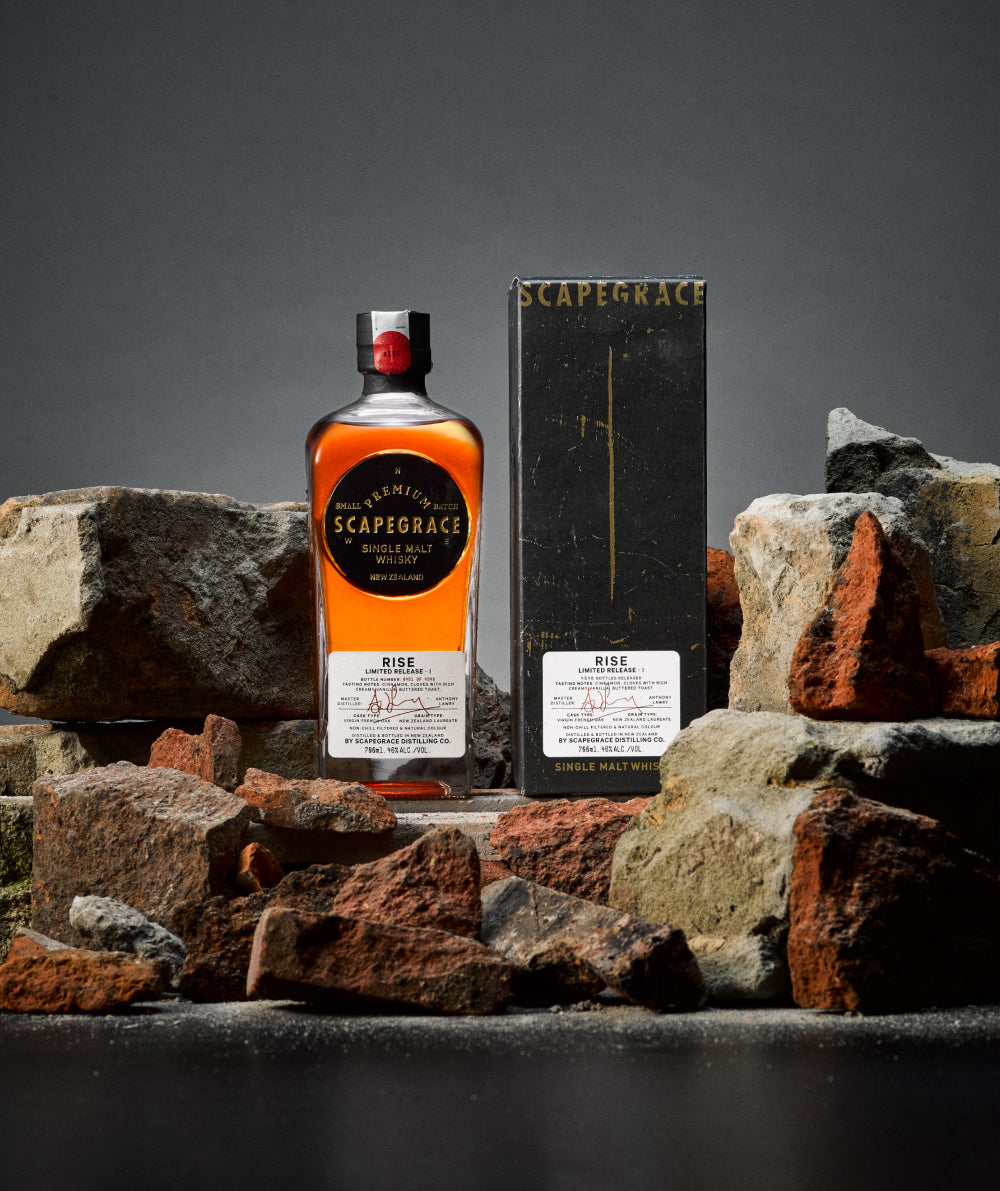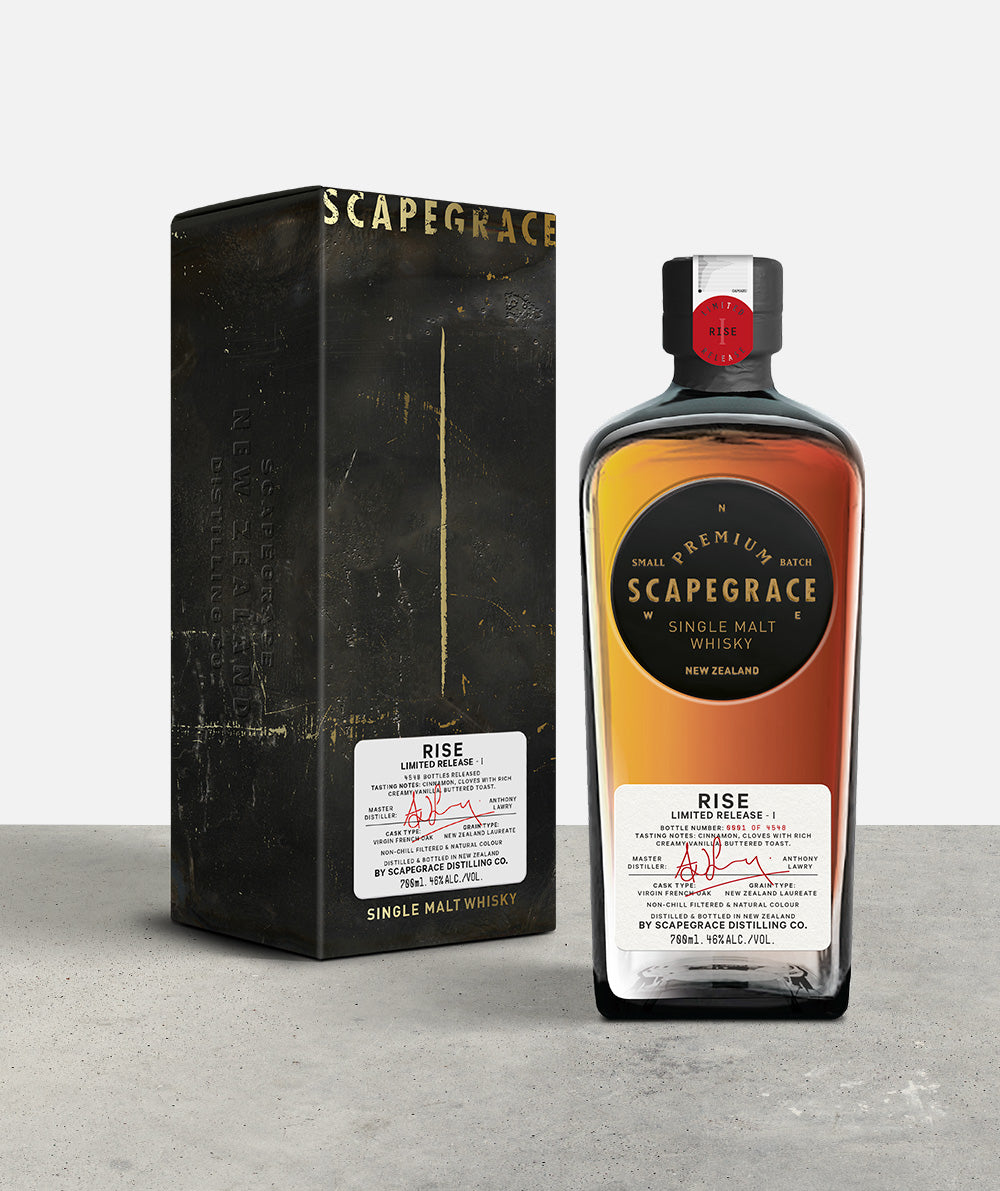 Scapegrace Single Malt – RISE I
Free Delivery on orders over $80.00
Our initial release under the Scapegrace Banner. A whisky whose heritage is older than the company itself.

Cask Type: Virgin French
Oak Aged: 5 years
Grain Type: New Zealand Laureate
Tasting notes: Cinnamon, cloves with rich creamy vanilla. Buttered toast.
Delivery is free for orders over $80.00. For orders under $80.00 a delivery fee of $8.50 applies to orders anywhere in New Zealand.
You may also like...
Scapegrace Single Malt – RISE I
Rise I
Nothing Ever Truly Starts
There is no fixed beginning for anything, only a continual evolution with different players and events entering at different times. Relationships begin long before the beginning of a relationship, and whisky is created long before a whisky is made.
Rise I
And So It Begins
These barrels may be stamped with SCAPEGRACE, but their contents reach back in to the past and carry the mark of Master Distillers, Doug Lawry and his son Anthony. Their legacy is now our own